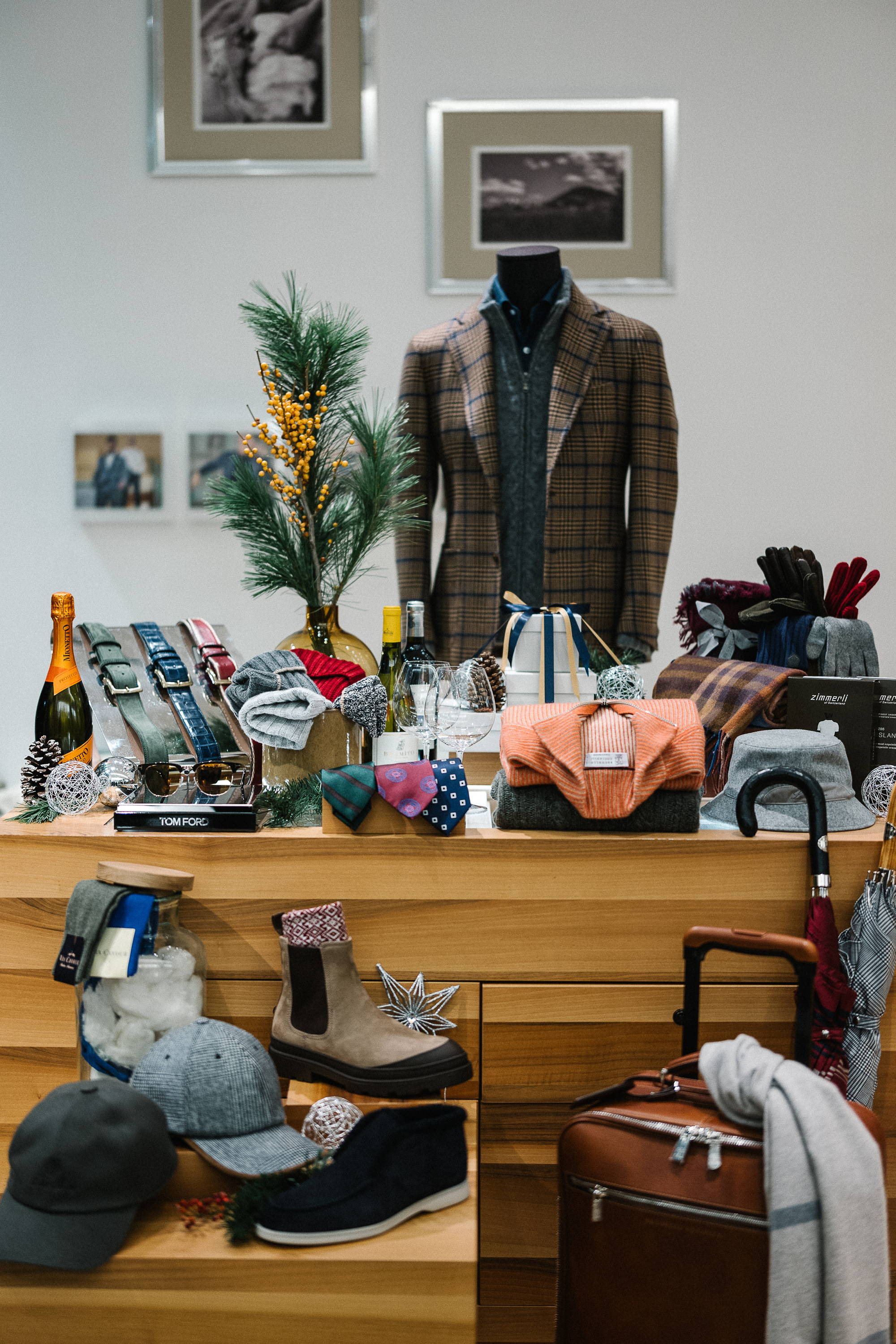 With the holidays just around the corner, we thought to make your gift-giving process that little bit easier. We rounded up a selection of products, a visual journey through this season's offerings. Don't worry we won't tell if you gift yourself a thing or two!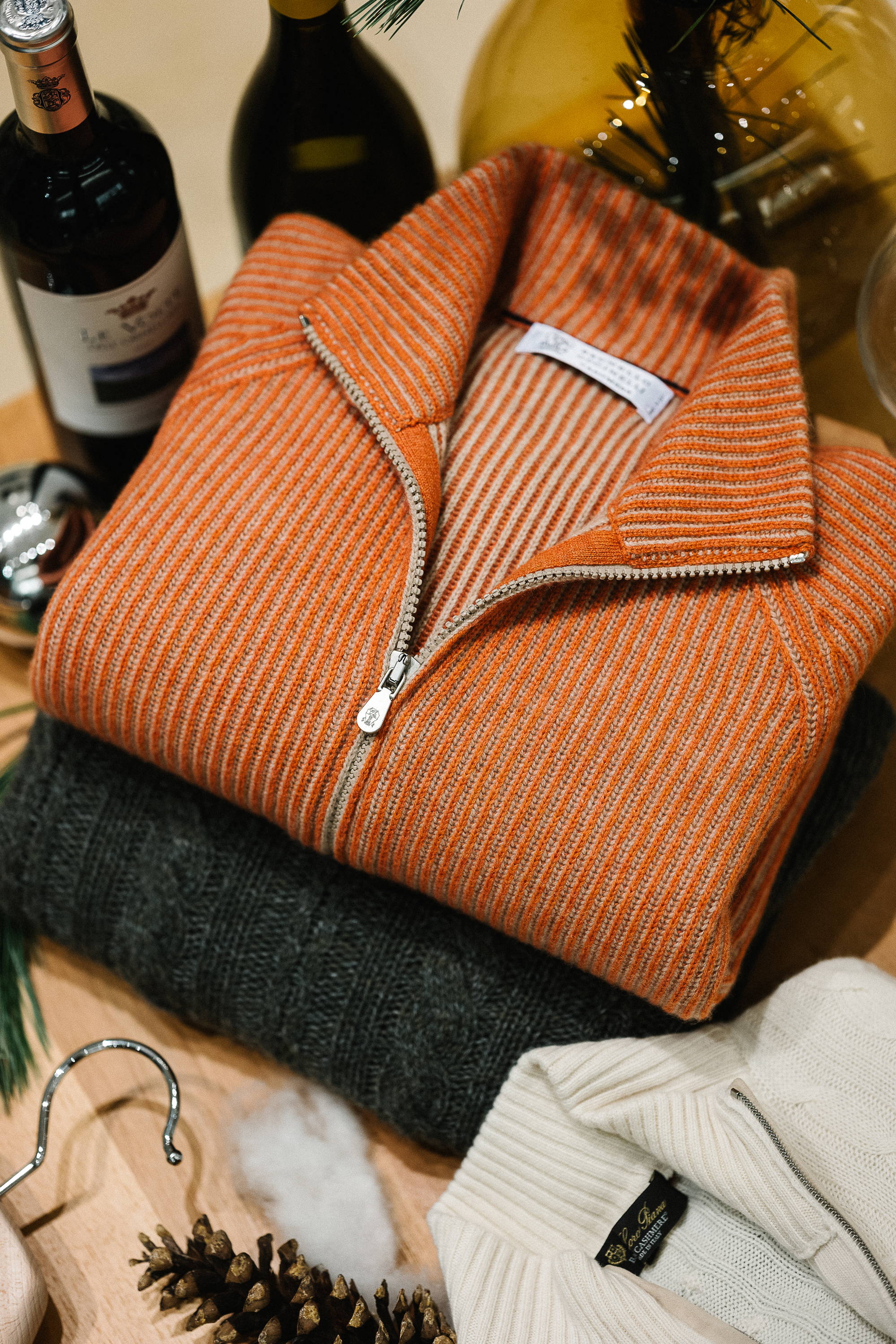 Our knitwear program sits at the core of what we do. With an extensive offering from Brunello Cucinelli & Loro Piana, we have styles that fit the weekend right to the office. Producing some of the world's finest cashmere, knit entirely in northern Italy.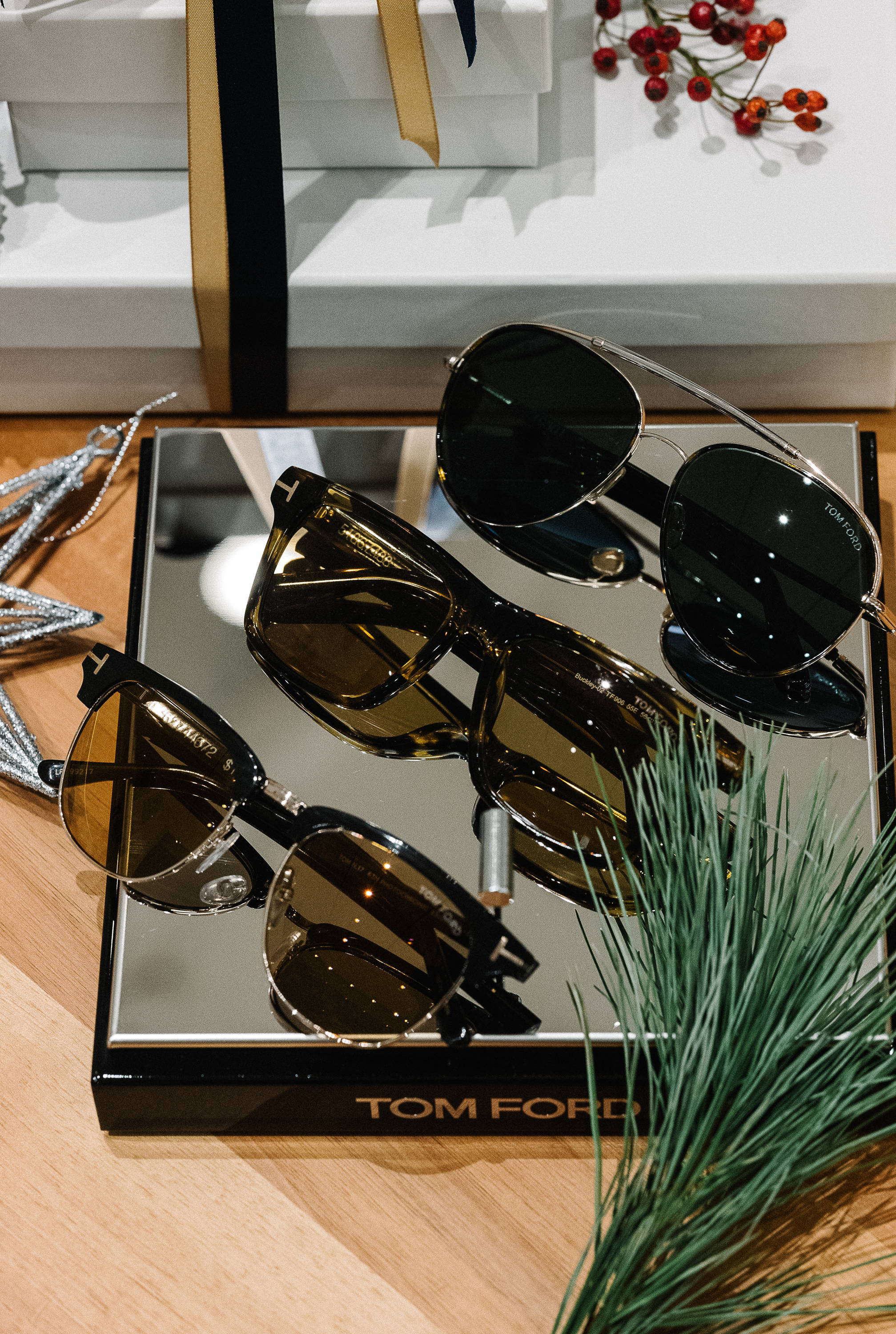 Our Tom Ford eyewear collection has become a staple in the shop. Sourcing the finest Italian acetate, hinges and metal components. Our vast selection makes it easy to find the frame with that perfect fit.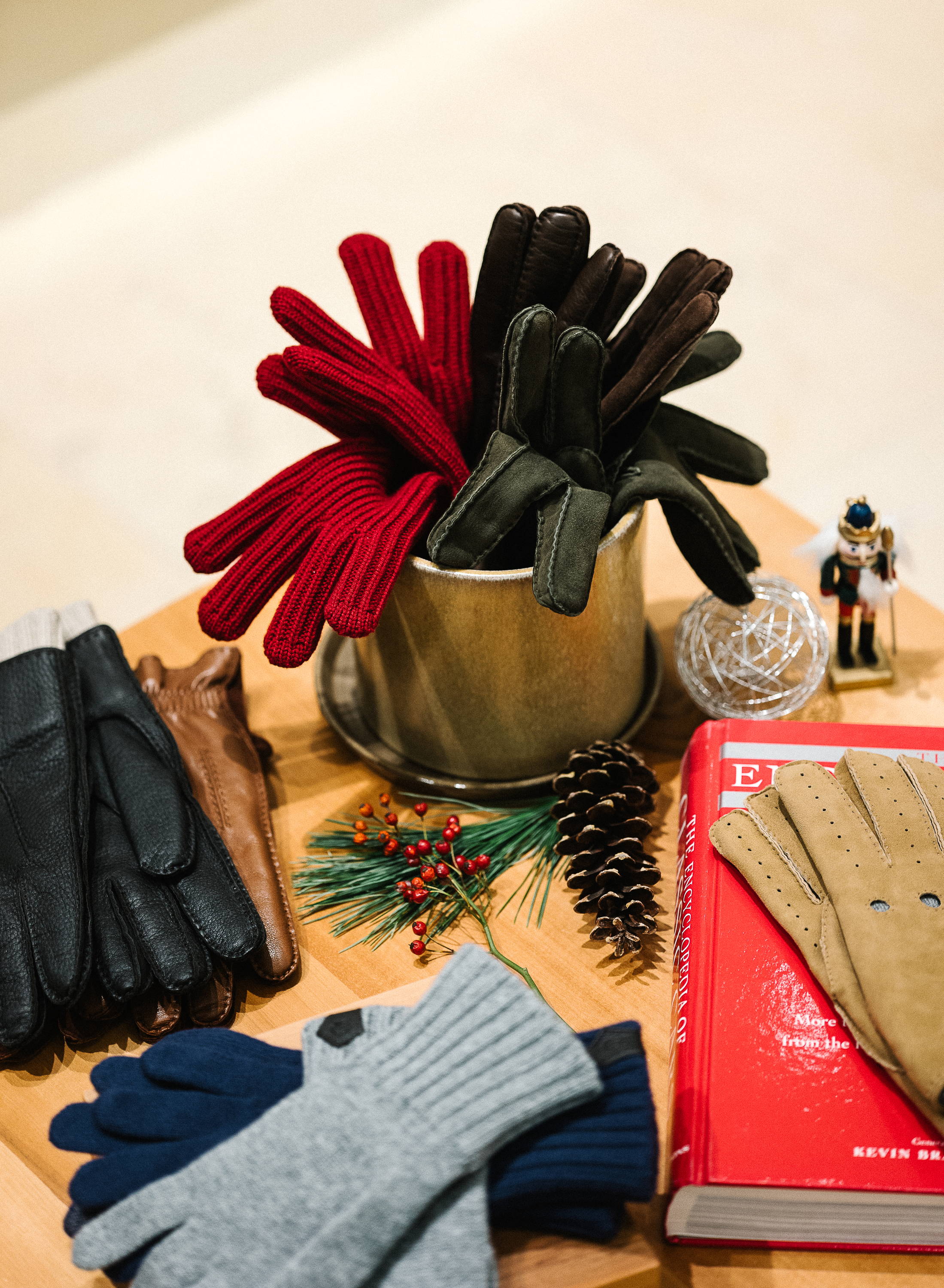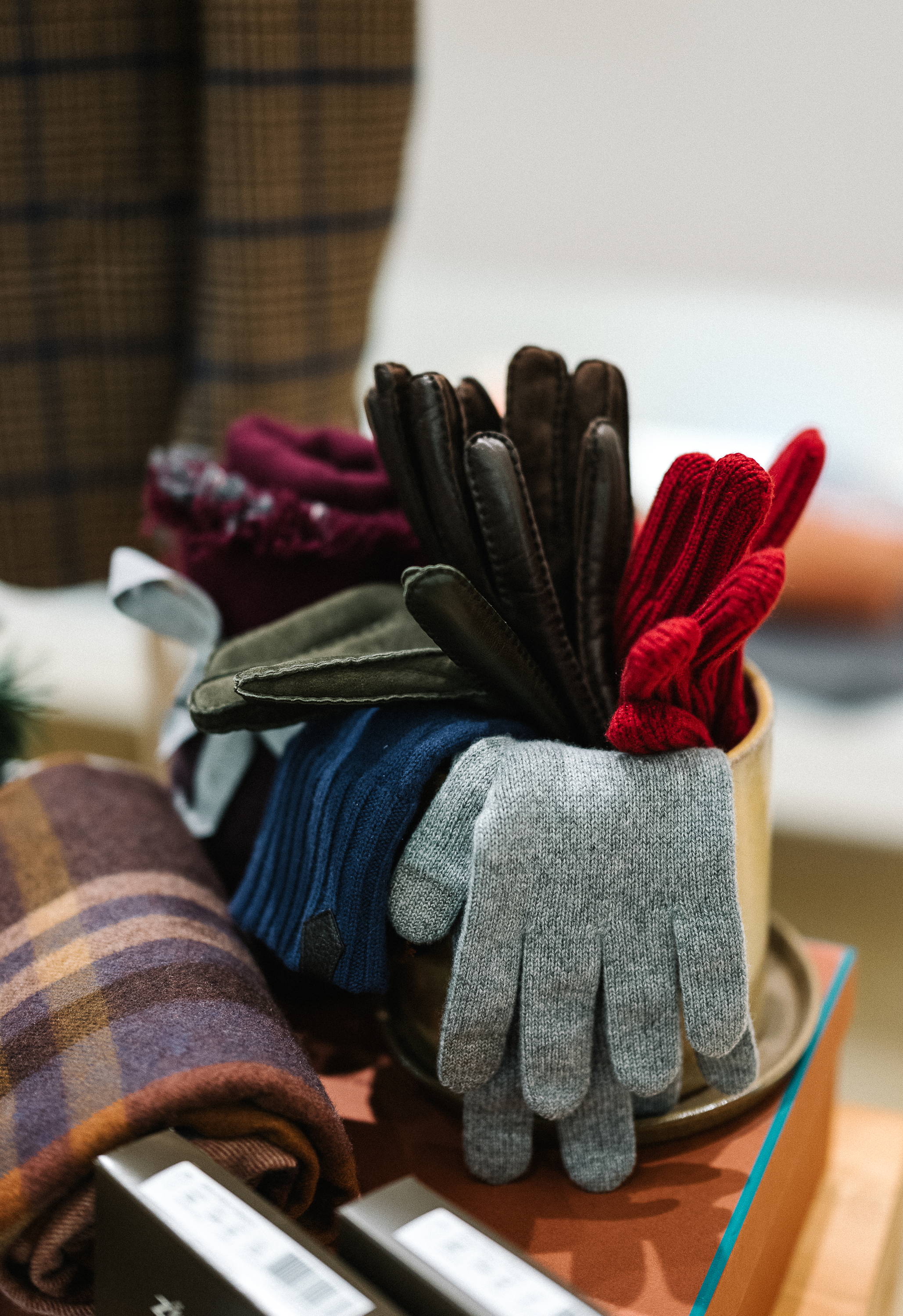 LEATHER, SUEDE & CASHMERE GLOVES
This season we have glove offerings in many cuts and finishes. From suede drivers to full cashmere rib-knits. With a first-ever model featuring fingertip touchscreen capability, a life saver on those really cold days. Explore our full offering from Brunello Cucinelli & Loro Piana in-store.
Nothing says I'm ready for the rain like a Francesco Maglia Umbrella. Crafted entirely by hand in Milano. With finishings like rare woods, ostrich leather, and the softest calfskins. You wouldn't expect anything less from the world's oldest umbrella manufacturer. Probably the most practical piece to become a family heirloom.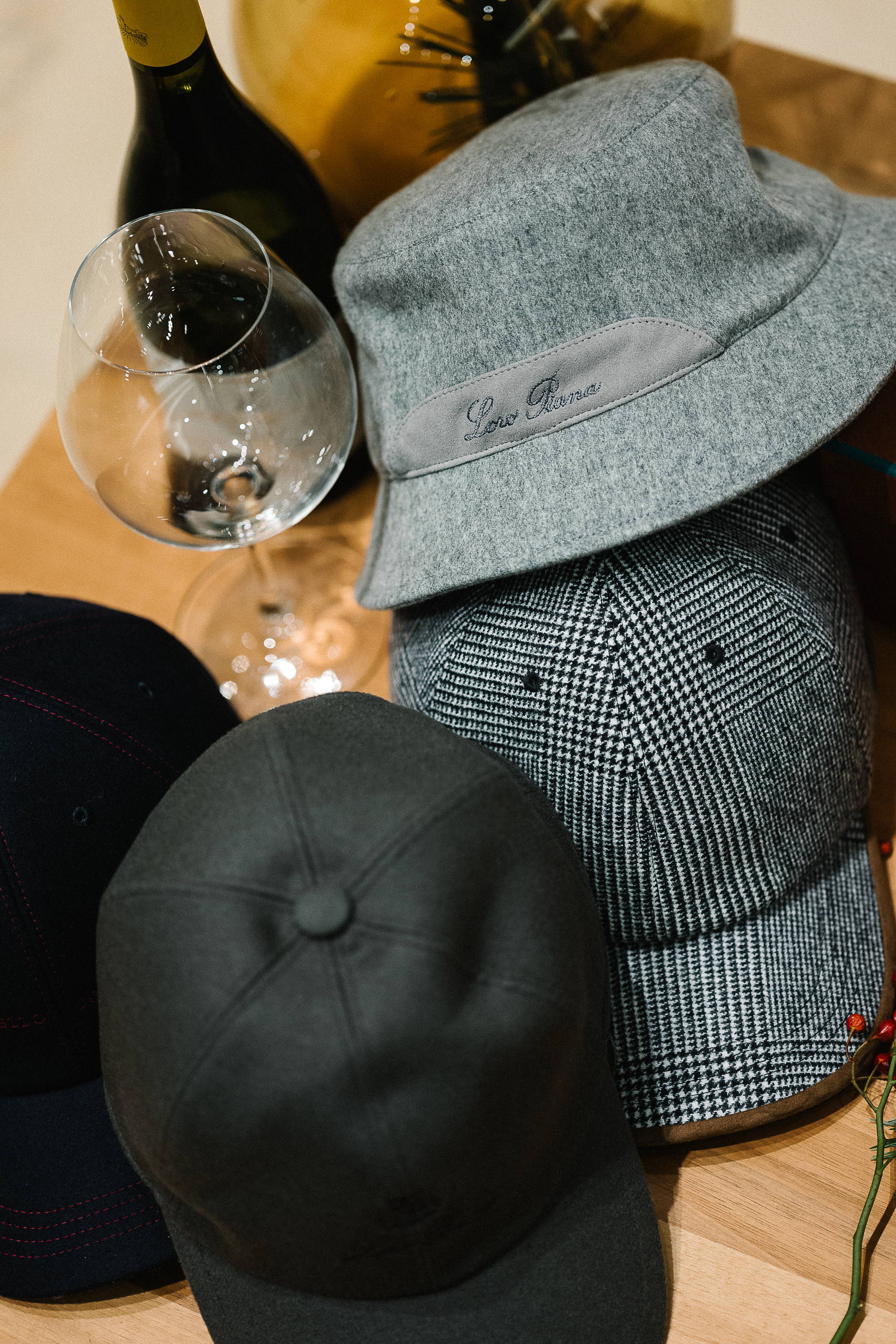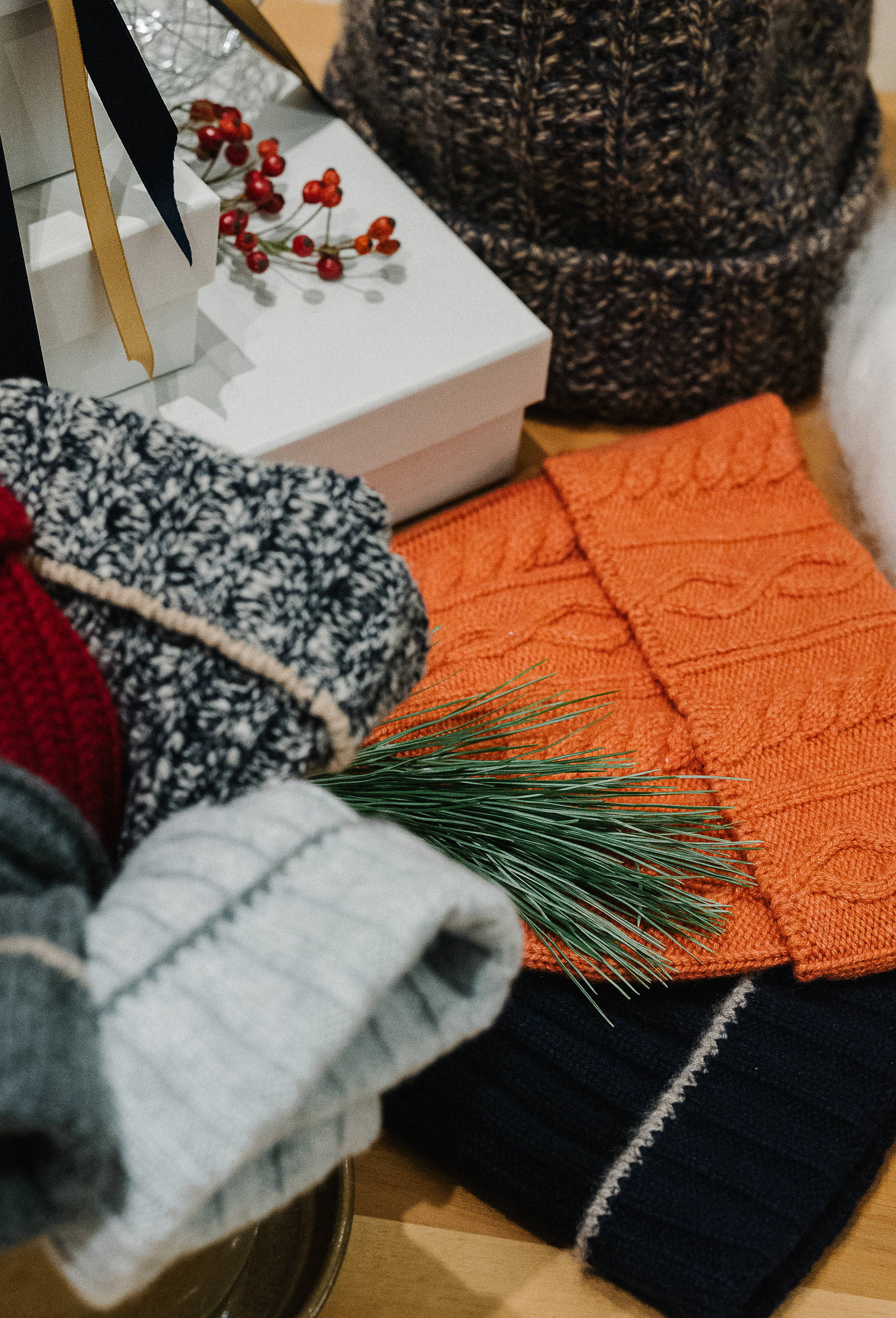 Protect your extremities with cashmere headwear. Practical, yes, but easily the one accessory that always elevates your look. This season we have an extensive selection of bucket hats, baseball caps, and toques for any occasion.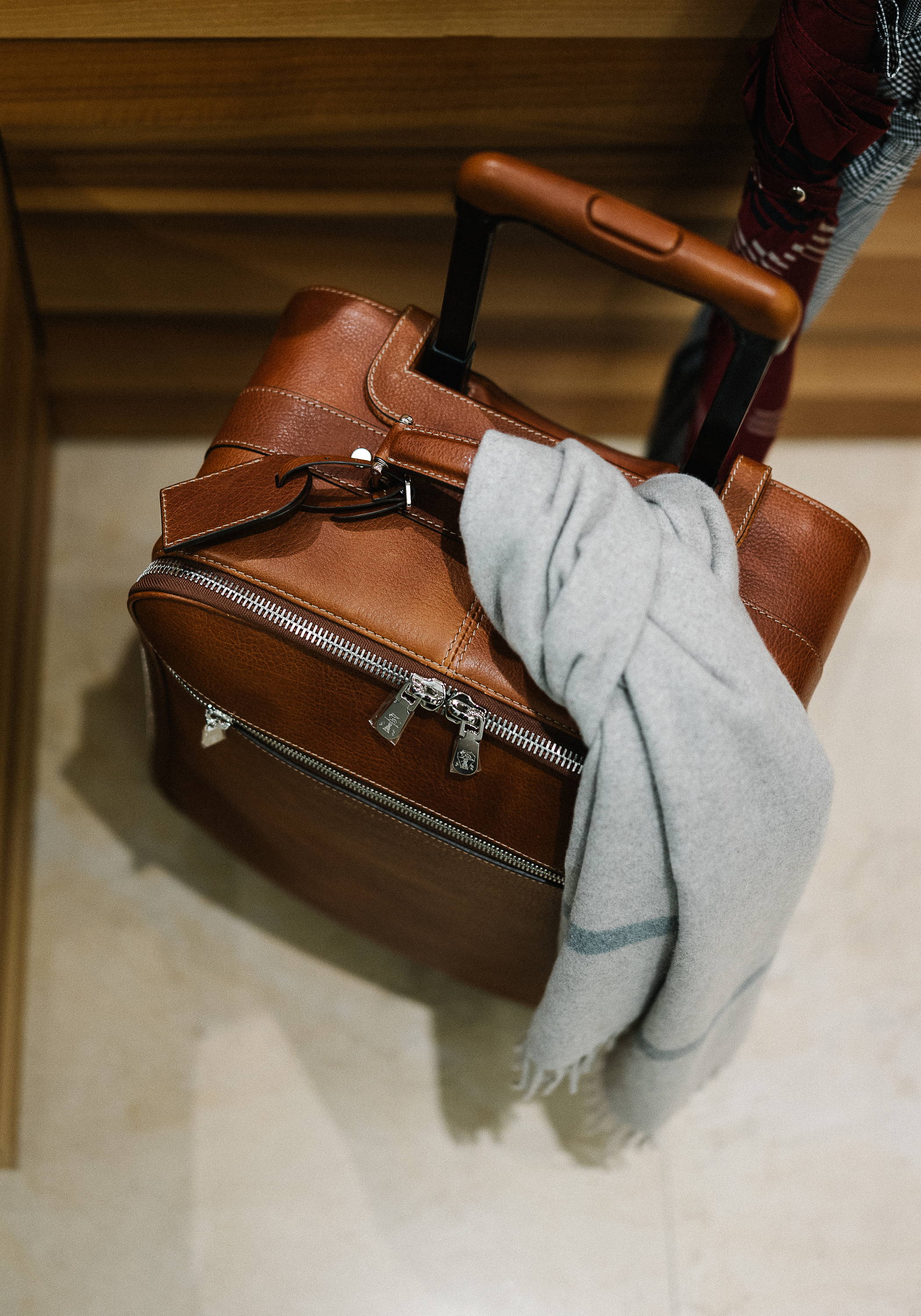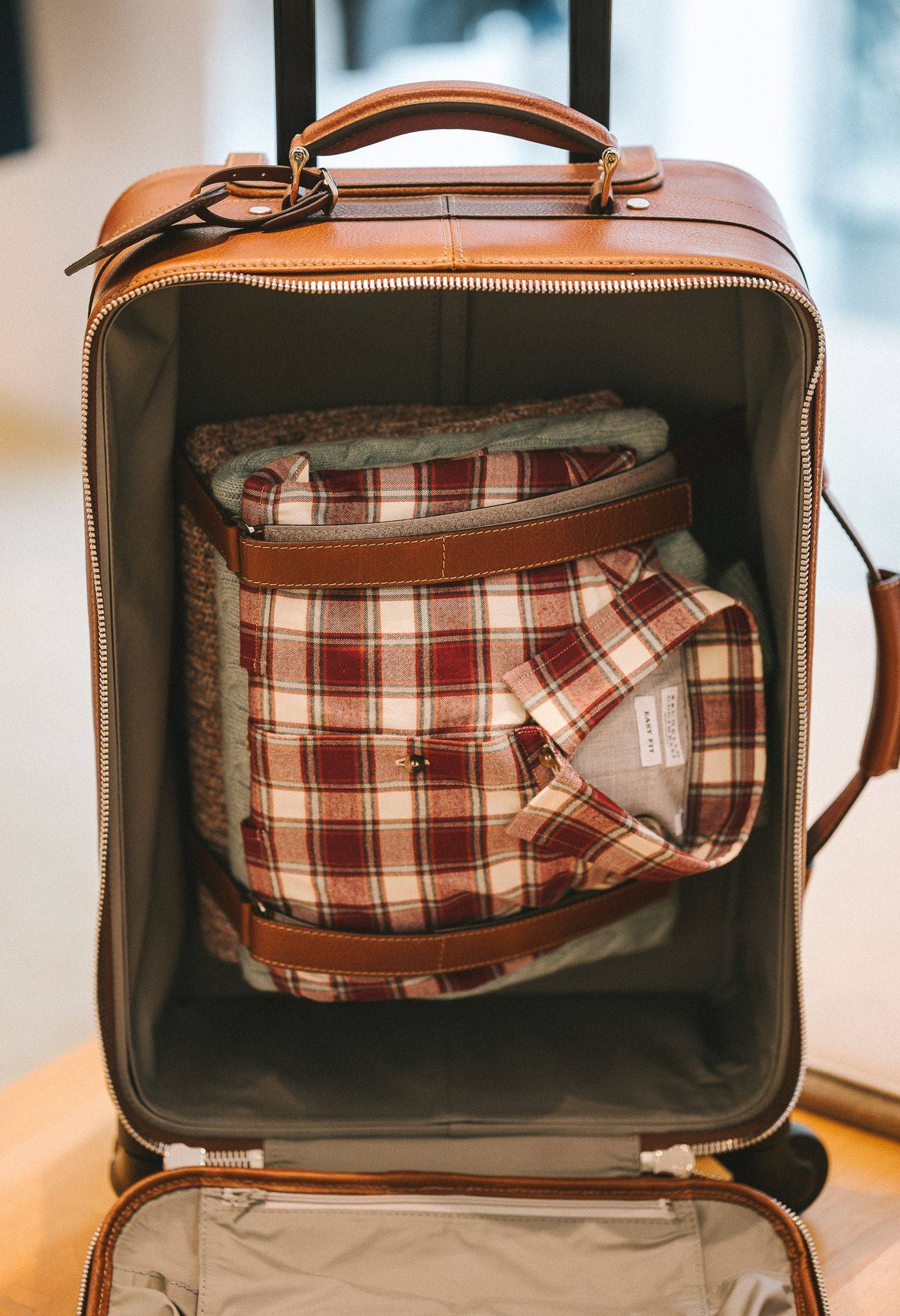 Refined materials and a meticulous eye for detail enrich Brunello Cucinelli's suitcase. Crafted in Italy from full-grain leather, it's both elegant and functional. It's fitted with spinner wheels and a telescopic handle to enhance a smooth journey.
Paolo Scafora is always in pursuit of perfection, using their skills in old-world techniques to create innovative and unique footwear and leather goods. Their belt offerings haven't missed the mark; sold brass buckles, exotic leather finishes, cut & dyed in-house. Made in Naples, Italy.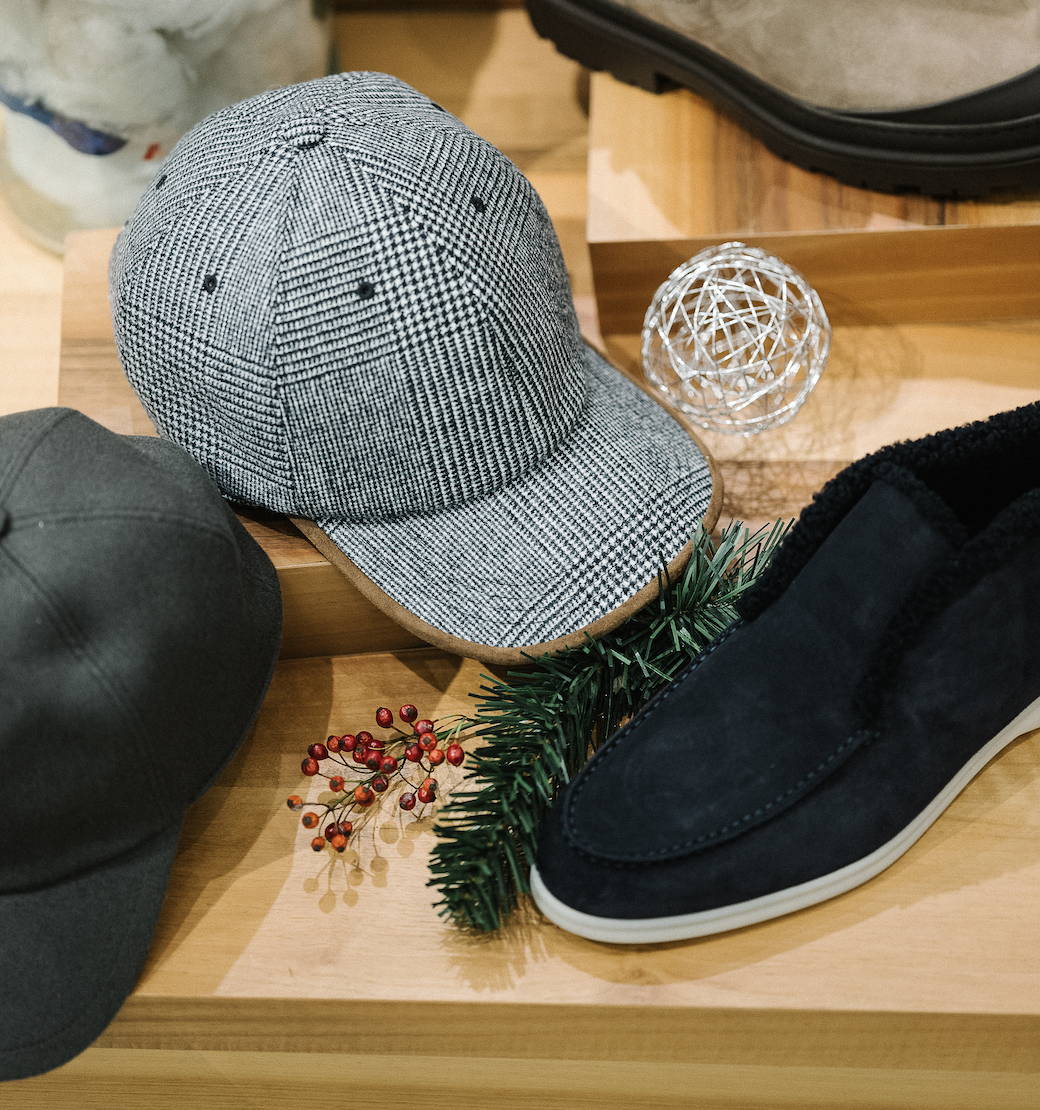 Each season we strive to offer a more versatile selection of footwear. From rugged Chelsea boots, sherpa-lined mid-tops to Neopolitan handcrafted Derbys. Even the weekend sneaker for errands. We have it all.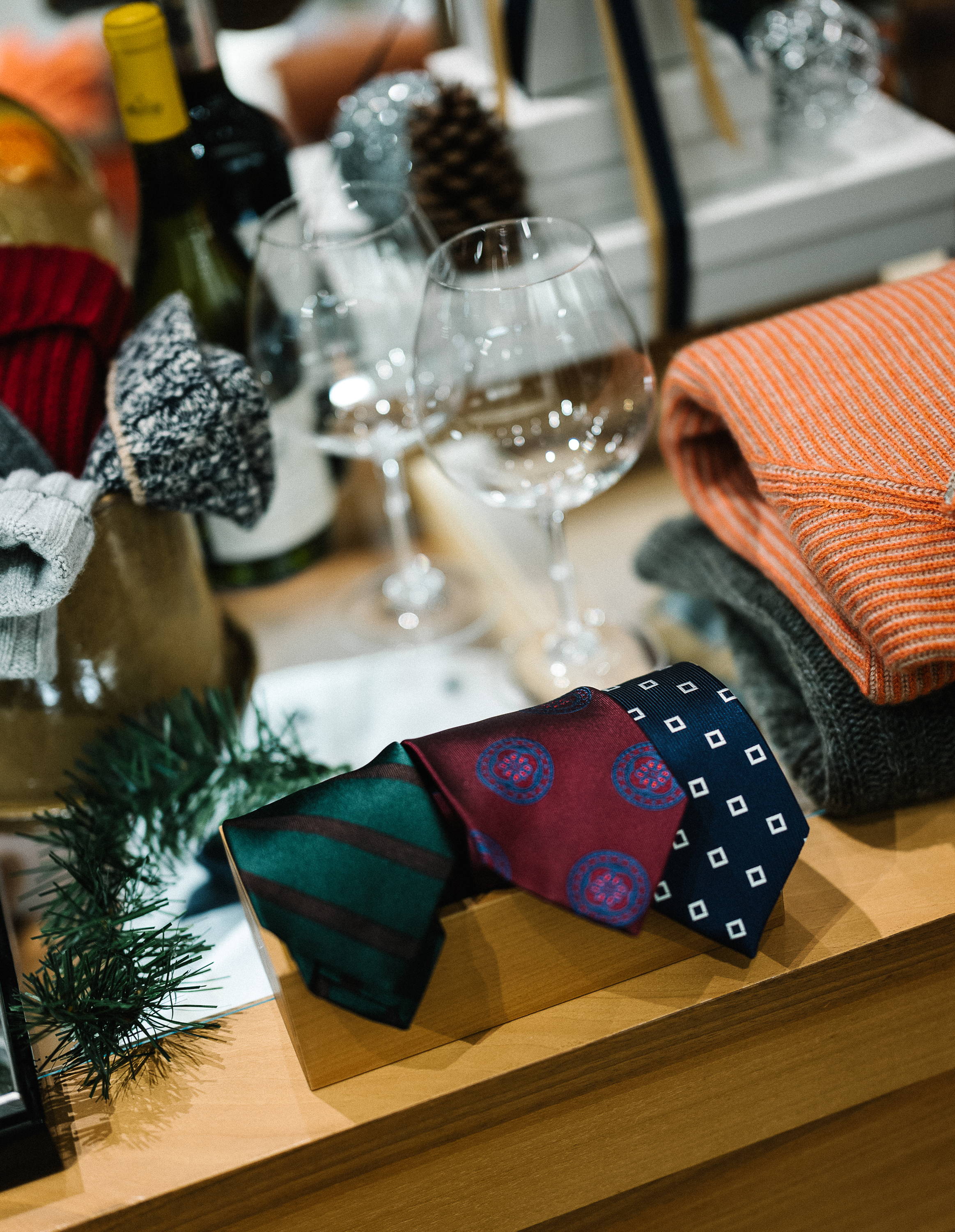 Although Stile Latino is best known for the perfect fitting Neopolitan hand-made jacket. We proudly offer their selection of silk ties. Hand cut and sewn, with just the right amount of weight to perfectly drape from your shirt collar. In patterns that will truly test time.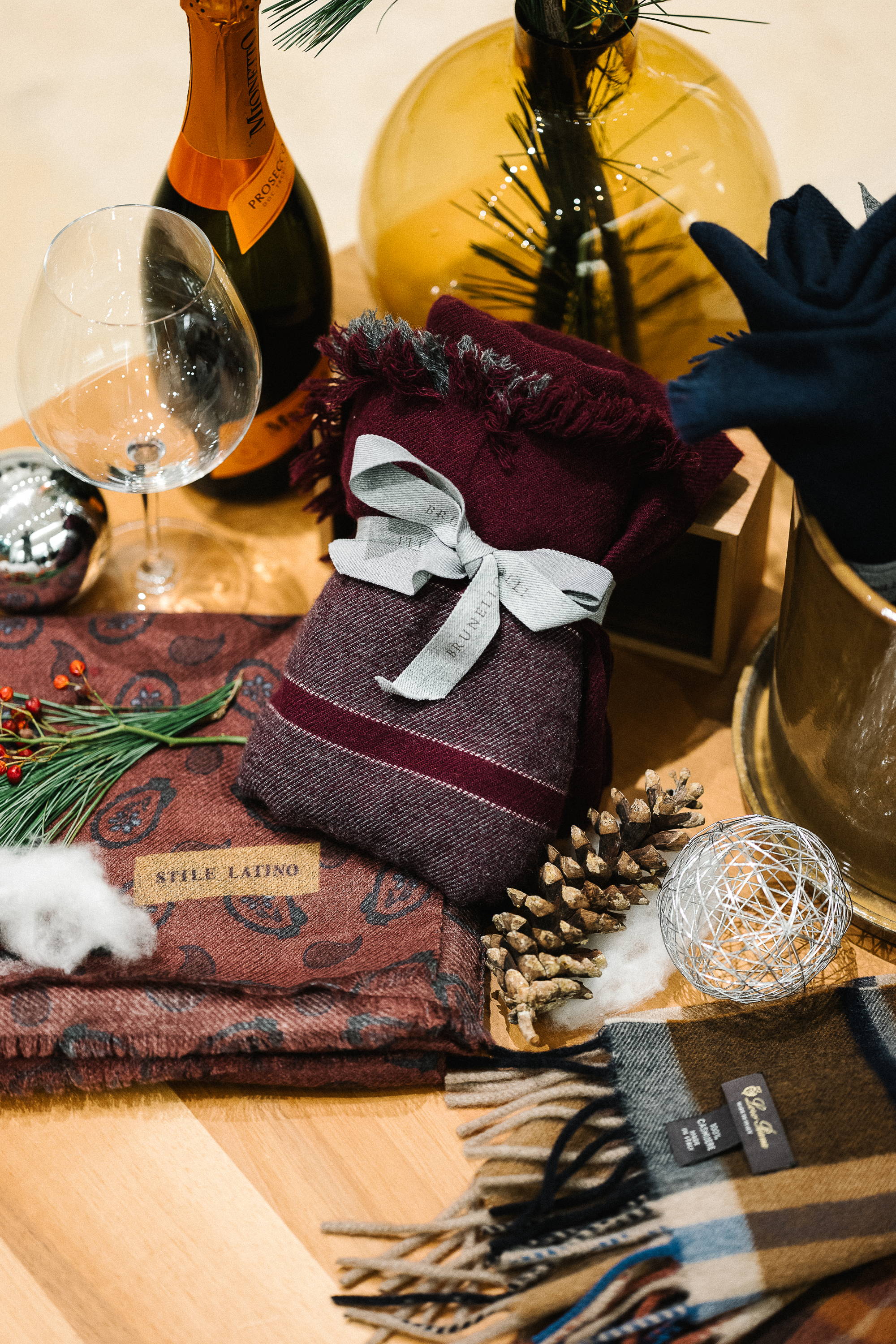 Scarves are the perfect gift, even for that special woman in your life. Available in various gauges and cashmere blends. Each one of our makers has a unique selection that will be sure to complete any look.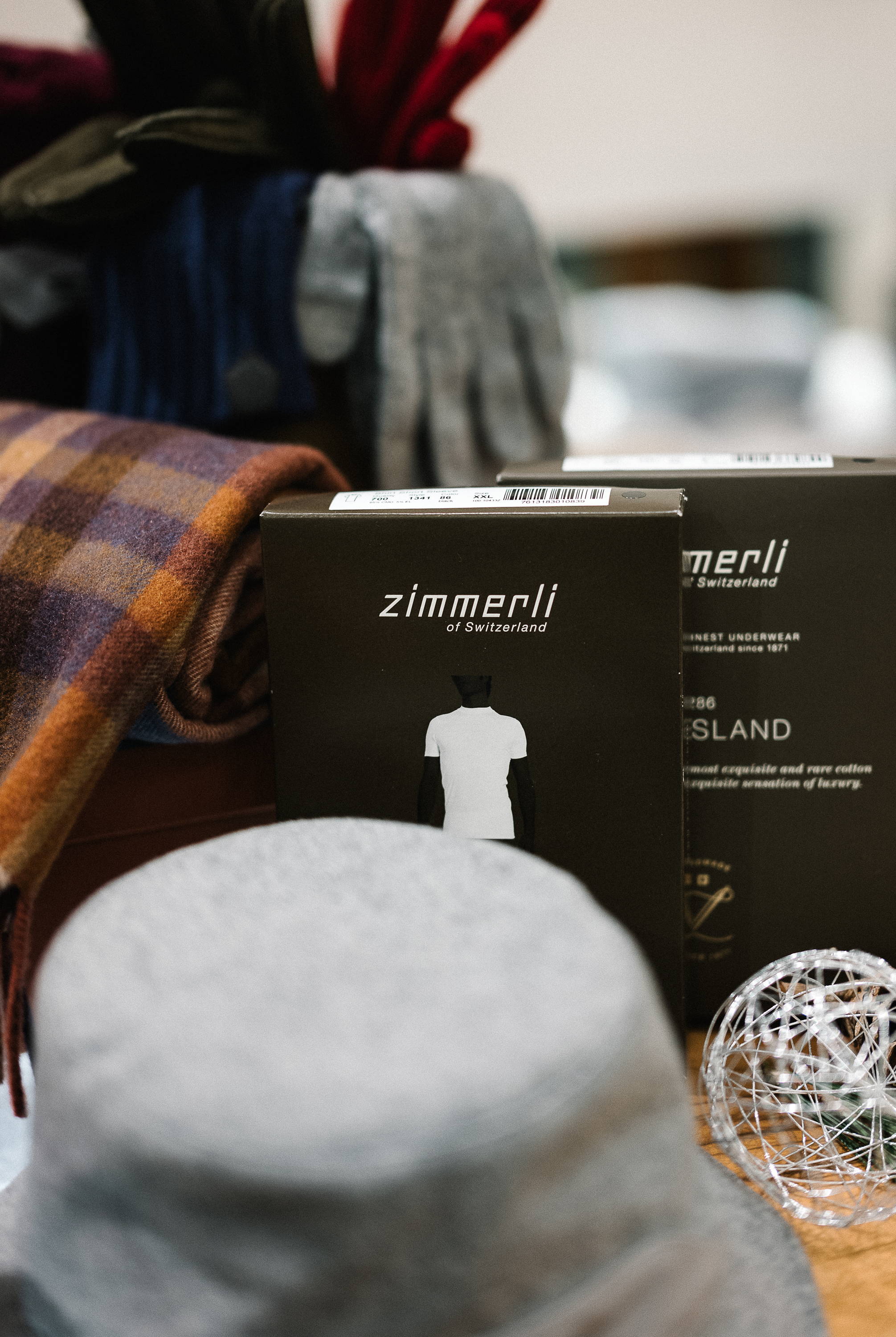 A category that's often overlooked. But it doesn't have to be boring. Our cashmere socks are made to the highest standards by Bresciani from Lombardia, Italy. Working with them directly for over 20 years.
Every outfit starts with a base, and Zimmerli has a product like nothing we've ever seen. With an offering of base layer tees, boxer and briefs. There's a reason why its the only product we carry that isn't made in Italy. Meticously handcrafted in Switzerland.